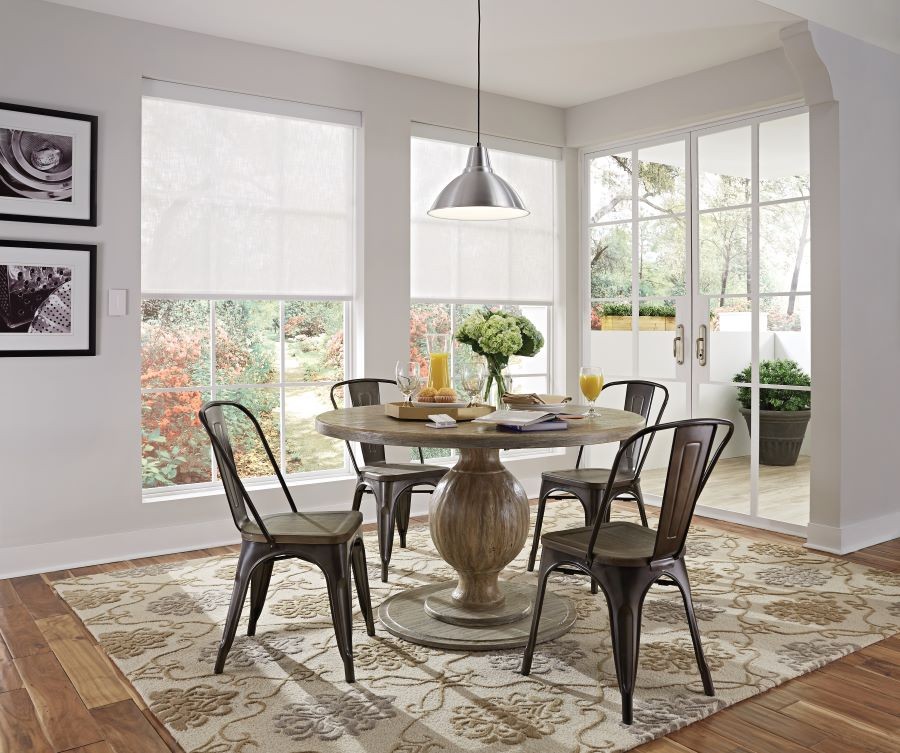 Explore the wellness, energy-saving, and home protection benefits of automated

shades
Motorized shades have significant value in residential homes beyond covering windows. They lower heating and cooling bills, improve home comfort, and add aesthetic appeal to a home's interiors, among other things. Motorized blinds and shades are also incredibly easy to manage and control with a smart device like a smartphone app, remote, or touchscreen tablet. Homeowners who want a hands-off experience can build custom schedules forraising and lowering shades throughout the day.
Homebuilders, architects, and interior designers can benefit from offering whole-home shading installations as part of the service contract for new builds, retrofits, and renovations. Homeowners will appreciate the convenience of not having to worry about arranging and paying for a second job or picking out and installing window coverings themselves.
If you're a homeowner or trade professional in Austin, TX, keep reading to learn five ways motorized window treatments add value to your home!